<![if !vml]>

<![endif]>
<![if !vml]>

<![endif]>
The weather was horrible, but the outcome was great...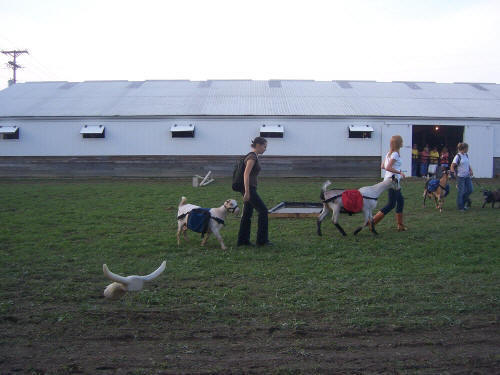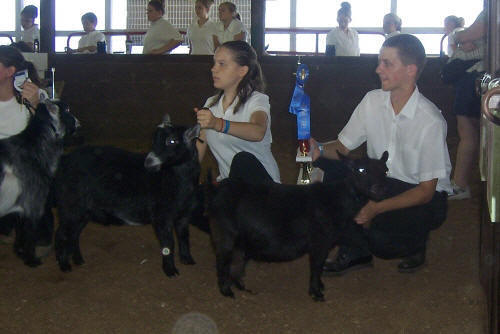 Pam and Nilla showed in Pack Goat II Thurs. evening.They didn't win, but Nilla did awesome! Then, Pam and Sidekick placed 2nd in Senior Showmanship!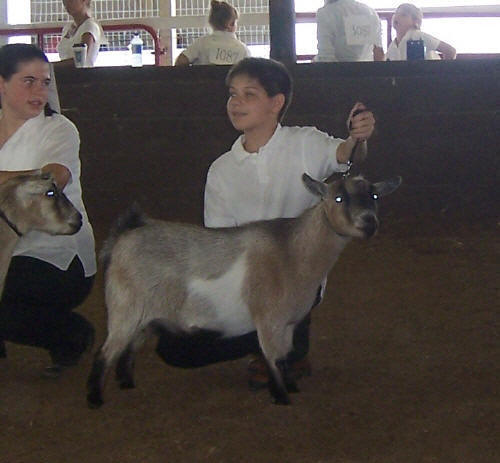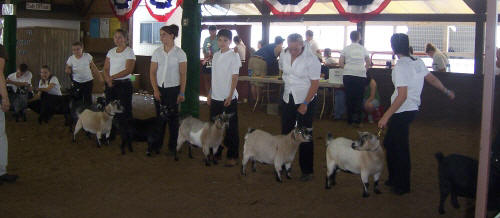 Tom and Snickers took Grand Champion in Junior Showmanship, but probably Tom's proudest moment was Snickers placing 4th in Mature Does!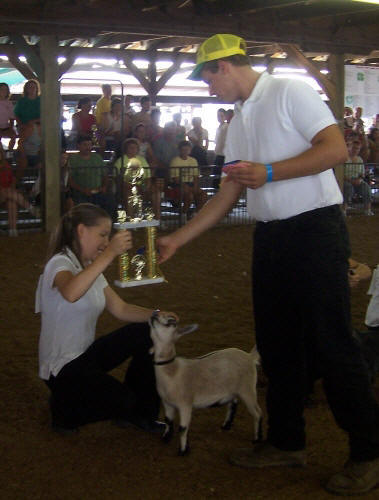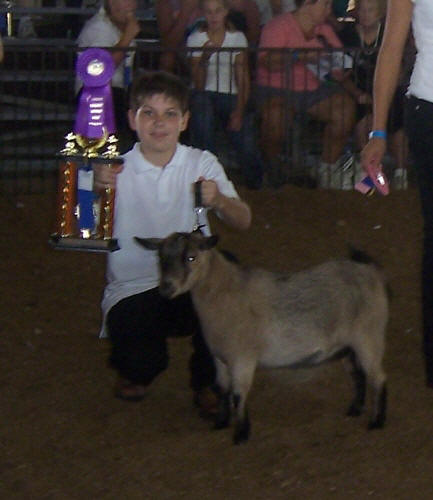 Pam and Moon got Grand Champion in Junior Doe. Tom and MelMel got Grand Champion in Yearling Doe.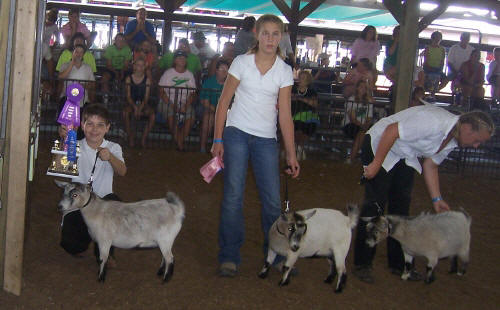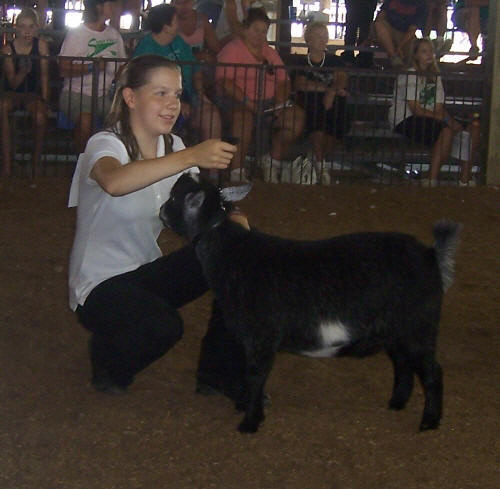 Tom and White Gold took Grand in Senior Doe. (Yep, that is both Bari girls right behind him). And Pam and Sidekick took Champion Senior Wether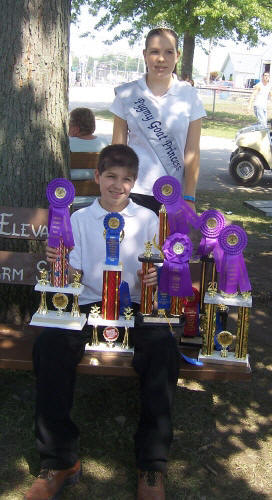 !
It was a long, very hot day, but I would say the outcome was well worth it!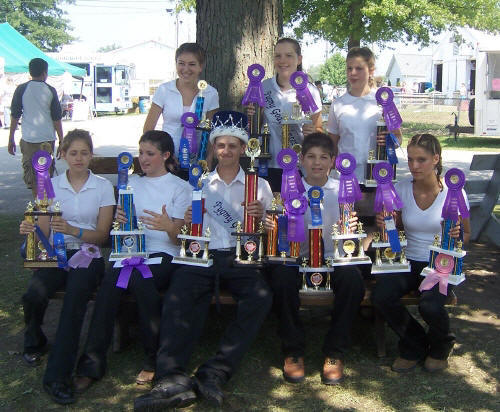 Our 4-H club, Just Kidding Pygmy Goat Club, had another great year of showing!
There were a total of 86 pygmy goats at the Lorain County Fair.
Let's visit some other fairs and kids...
<![if !vml]>

<![endif]>
Dylan did an AWESOME job with Mickey and Mojo...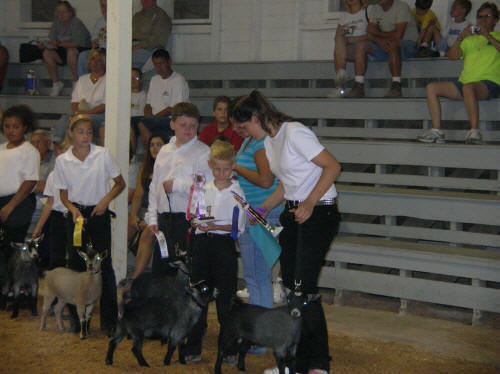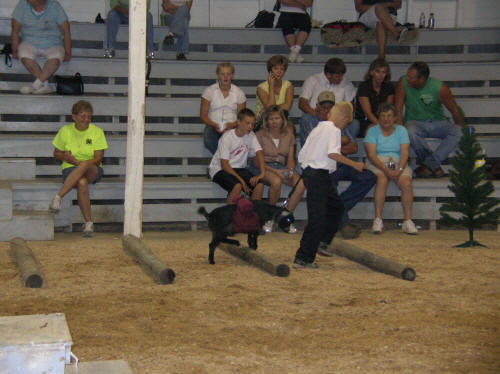 PJ's Kids Mickey and Mojo took Grand and Reserve Champion in type! Dylan showed Mojo and a friend helped with Mickey. Mickey did a GREAT job in obstacle and got a Third!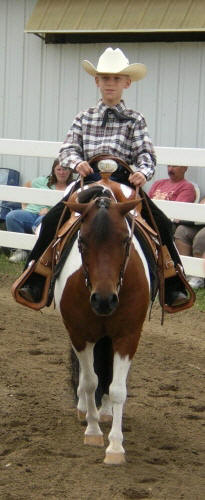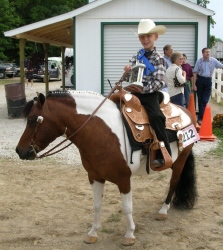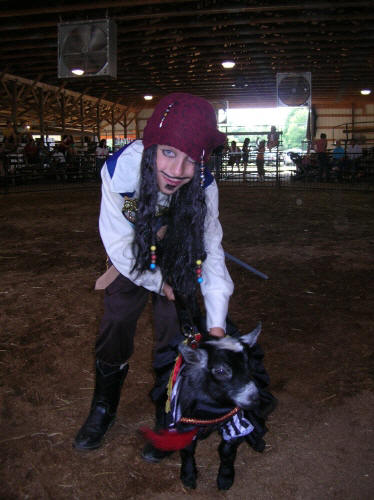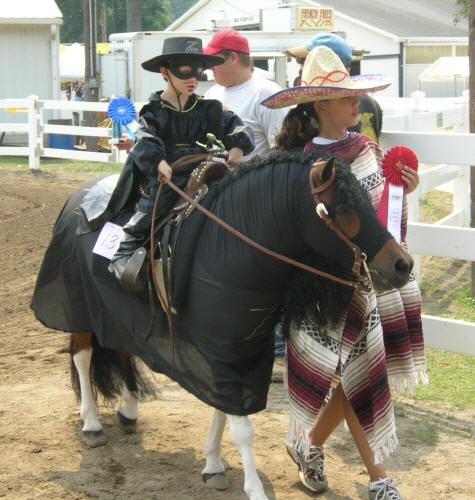 Dylan, and his pony Buddy, took first in their Horsemanship class. Dylan and Mojo got first in their costume class, and Mason and Buddy got 2nd in their cosutme.
Quiz: What was Zorro's horse's name?
<![if !vml]>

<![endif]>
Tara and all of her "Kids" cleaned up at the Sandusky County Fair!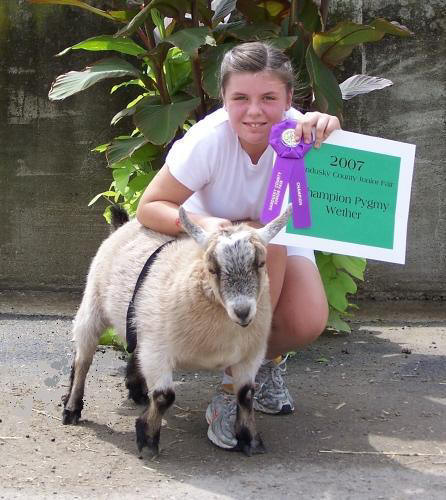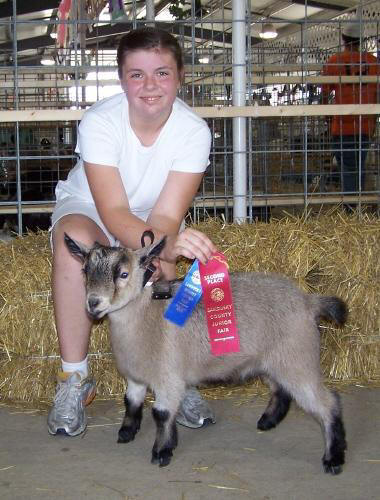 TreeFrog Pygmies Musketeer, better known as Andy, won first in his class and overall Grand Champion Wether for a second year in a row!
TreeFrog Pygmies Buster Bar won second in his class.
Isabella got first in her class, and overall Reserve Jr. Champion.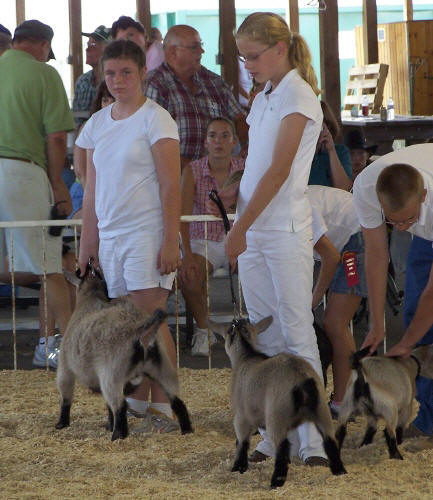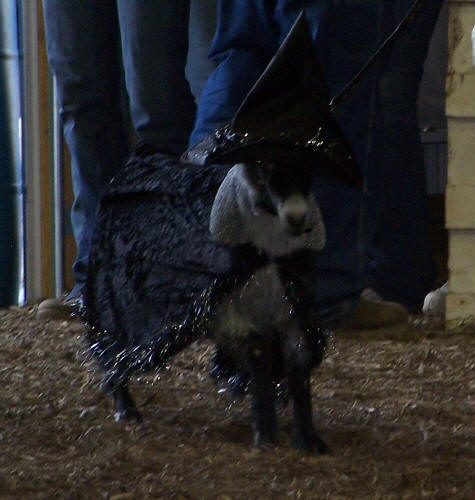 After winning their classes, Buster went on to beat Andy Kookie as a Witch in costume.
and take Grand Champion Wether in the open show! Tara is showing Andy and a friend is showing Buster.
Isabella won her class, and then went on to Grand in the open.